We can provide you with comprehensive solutions
ANAKO is an enterprise specializing in the production of electrical hardware, such as electrical metallic tube (EMT) conduits, cable junction boxes, cable connectors, etc. We can solve all of the problems faced in indoor or outdoor wiring for customers all over the world.
Why we can do this?
ANAKO has specialty professionals with years of service experience, which can provide you with various customized service to meet your need and satisfy your technological requirements.
Large number of foreign resources and supplier resources, which can provide you with solutions on electrical installation the first time.
We operate our own production factory, in which all products are made under UL certification.
Efficiently control the production schedule to accomplish on-time order delivery.
Electrical hardware by ANAKO, such as tube conduits, connectors, straps, clamps, couplings, bushings, etc., are made using different materials and can be applied to various industries like circuit laying, factory construction, etc.
What problems we can solve?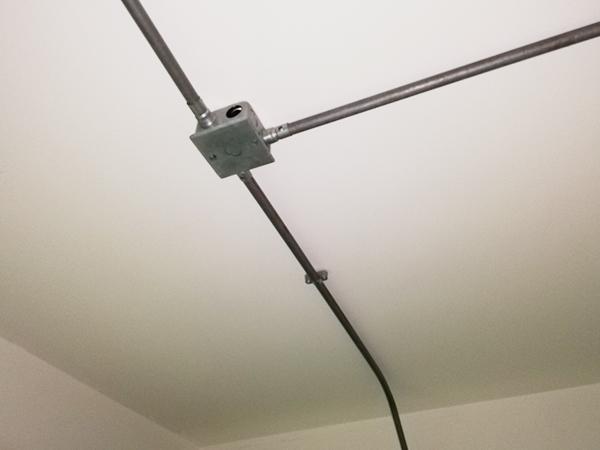 Usual indoor wiring.
Metallic tube provided by ANAKO can protect cables from wind and rain.
ANAKO has many kind of EMT fittings, such as connectors, straps, clamps, couplings, and bushings, which can fix the conduit to a wall or ceiling.
ANAKO's steel boxes and covers can be installed inside walls, to adjust the layout of the wiring and protect the wire connector as well.
Waterproof boxes should be used along with waterproof covers with sealing washers inside to avoid moisture entering the inside of the box damaging the wire.
ANAKO's channels are usually installed inside the industrial construction substituting for the open electrical conduit, to support the distributing cables and telecommunication cables.
If you want to hang the conduit on the roof, ANAKO can provide you with different hangers, which can bear the weighted metallic conduit. On the same time, the hanger surface is equipped with set screws, which can fix the conduit onto the wall.